Edmonton real estate lawyer Richard Der offers clients 22 years of experience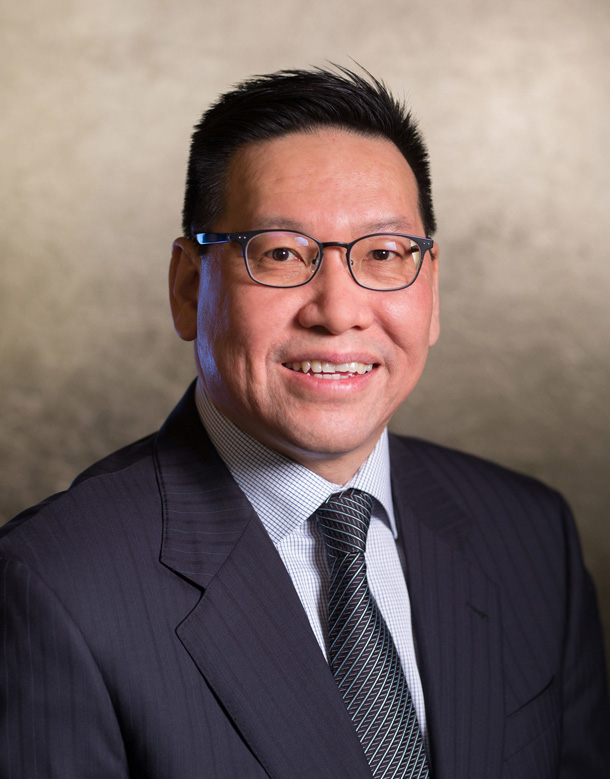 Edmonton lawyer Richard Der has an immediate answer when he is asked to explain why he has a track record of success stretching over two decades. "I offer a real estate practice that is lawyer driven," explains Mr. Der. "That means I run point on each file and am backed by a real estate support team with a total of over 50 years of experience."
This level of service is in sharp contrast to what is offered in the many Edmonton real estate law firms where the lead person is a conveyancer and the client has minimal contact with the solicitor. "I'm involved from start to finish and am always available to answer any questions about the real estate process or the rights my client has under the law," explains Mr. Der.
Learn more about the benefits of lawyer-driven legal services
Meeting and exceeding client expectations. "Average performance is not good enough for us," explains Mr. Der. "Everyone involved on a file, including the lawyer and support team, delivers maximum effort from start to finish. We are only happy when the client sees that that they got more than they paid for."
Deals close on time and as planned. "I am in contact with the seller's side from the get-go," explains Mr. Der. "I make sure they do their work and supply closing documents on time. I don't accept minimal hold backs or undertakings that cannot be fulfilled."
Expecting the unexpected. No two real estate transactions are identical. Even the most basic sale or purchase could have a special twist. "My job is to note what is different and ensure it is dealt with before it has a chance to become a complicating factor for my client," says Mr. Der.
Issues are addressed before closing. "You would be surprised by how many important issues are missed in a real estate transaction," explains Mr. Der. It is not usual for problems to exist in, for example, real property reports, bareland condominiums, estoppel certificates, registrations on title, homeowner's association fees and legal descriptions. If even one issue is missed, the consequences could include potentially expensive and frustrating litigation. "I do everything I can to ensure that does not happen by being proactive and applying the attention to detail that has been the hallmark of my legal practice for more than twenty years."
Available when my clients need me to be available. "Being available to not only my client, but also realtors and lenders, for evening and weekend meetings or telephone calls is just one of many ways that I ensure that transactions are completed in a timely fashion," explains Mr. Der. "Closing late is unacceptable to me. I take it personally."
Respected by other real estate lawyers and conveyancers. "If you spoke to 100 lawyers and conveyancers in Edmonton and the surrounding area, almost all would say that they have worked with me and respect my thoroughness and attention to detail."
Education and personal interests
Education: B Comm (Distinction.), University of Alberta; L.LB. , University of British Columbia
Called to the Alberta Bar: 1993
Memberships: Law Society of Alberta & The Canadian Bar Association
Personal interests: spending time with his family and playing sports, including hockey, tennis and running
Meet Edmonton real estate lawyer Chau Nguyen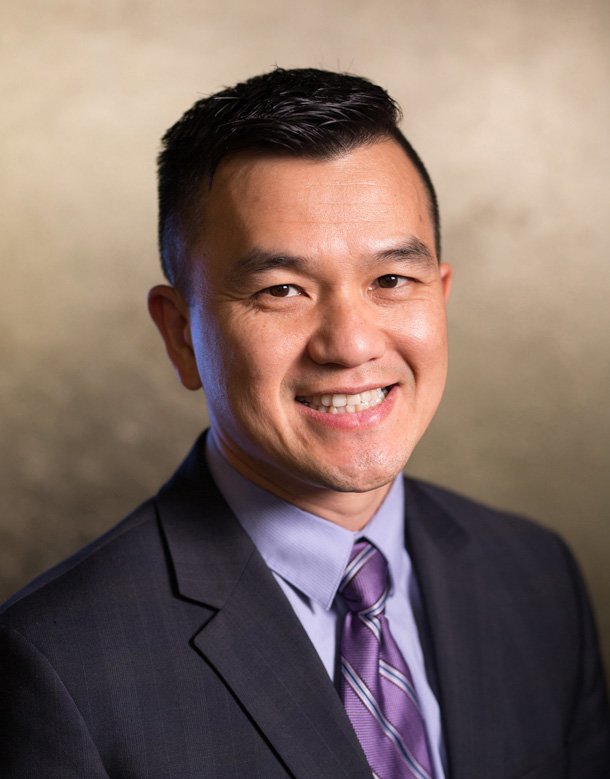 Chau Nguyen, one of the two principals at Der Nguyen, is committed to exceeding the expectations of an ever increasing number of clients. "Average is not good enough for us," he explains. "We always strive to deliver the best value in the city and are only happy when the transaction is complete and the client has seen first-hand that we work hard for them."